This course is open for 12 weeks
9 lesson series
2 hours, 57 minutes of video
Industry-Leading Instructors
Illustrated Tutorials
About this Course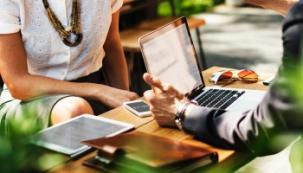 A director may have a sweeping vision for how to tell the story, but producing that vision into a tangible product comes with a price tag. That price tag could be in the 100 millions, and knowing how to come up with that number is paramount to creating a profitable movie.
Understanding how to break down the script, creating a schedule for the overall production as well as each scene within each shooting day, and managing insurance requirements are key in balancing the vision with the practicalities of production.
In the FilmSkills Scheduling and Budgeting Course, you will be guided step-by-step through the scheduling and budgeting process by producers and 1
st
Assistant Directors who have worked on Titanic, Avatar, Total Recall, and dozens of movies whose combined box office grosses are in the billions of dollars.
Learn your craft from the very best in the FilmSkills Scheduling and Budgeting Course.