This course is open for 12 weeks
12 lesson series
Certificate of completion
4 hours, 33 minutes of video
Industry-Leading Instructors
Illustrated Tutorials
About this Course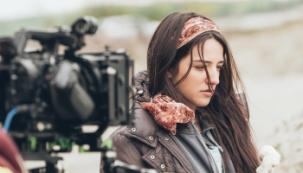 Most directors can frame a shot and know where they want the camera, but freeze when they are staring into the eyes of an actor looking for direction. The role of the director is to get the right performance out of the actors, and in the FilmSkills Casting and Directing Actors Course, we give you the tools you need to get a convincing, emotionally rich performance from even the most difficult or inexperienced actor.

Learn the language of acting and techniques for communicating with actors. Learn the step-by step process for conducting powerful rehearsals. Get techniques from network television director on how to analyze characters in the script. We'll identify common directing mistakes and how to avoid them. Then learn how to work with actors on set from the moment before calling action to the moment after you call cut. Learn how to direct extras and even the military to craft a convincing and believable environment.

The FilmSkills Casting and Directing Actors Course gives you all the tools you need to effectively work with actors both on and off the set to achieve the performance you want.