This course is open for 12 weeks
13 lesson series
Certificate of completion
1 hour, 19 minutes of video
In a motion pictures, the "picture" part is only half of the audience's experience. The other half is the sound, and the quality of the sound recorded on set can mean the difference between a distracting, poor-quality audio that pulls the audience out of the moment, and an engaging visceral experience that draws the viewers into the world you are creating.

In the Audio Department Certification Course, you will learn the entire range of on-set audio recording techniques from master filmmakers, beginning with the physics of sound, how sound works, and why we hear what we hear.
The physics of sound, and the attributes of the sound wave
How microphone work and record sound
How microphone pick-up patterns affect the recording
Boom operating techniques for recording on set dialogue
Audio recording techniques on location
How audio is recorded, compressed, and processed
How to prep a shoot
How to address common on set challenges
How to work with lavalier microphones
How to work with shotgun microphones
How to use EQ, compression, and limiters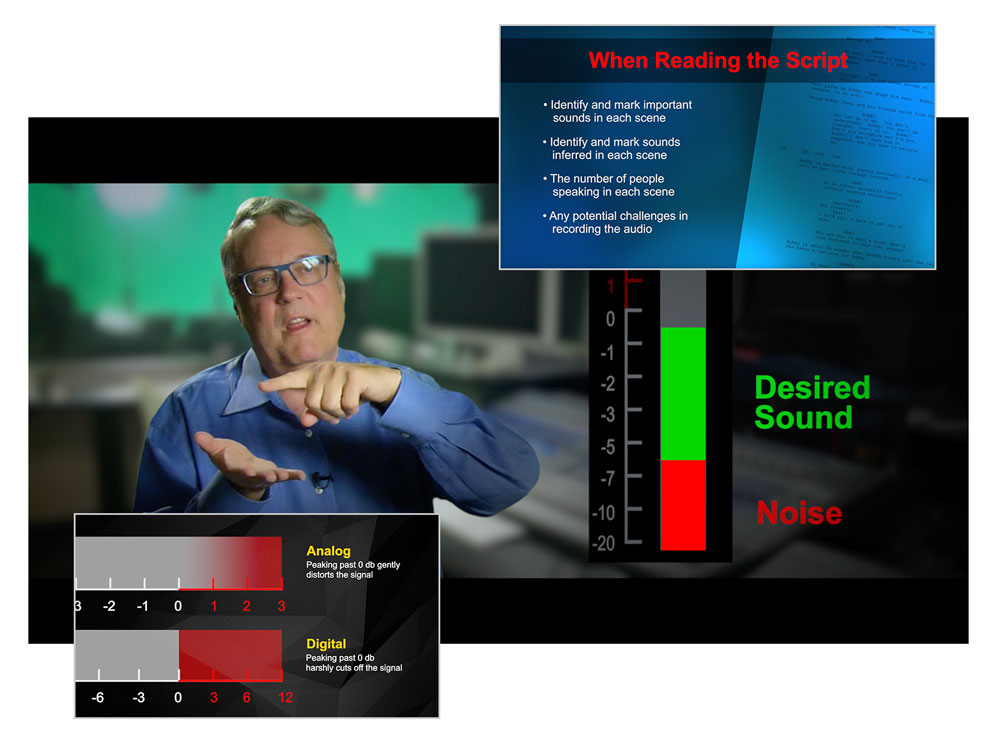 The Audio Department Certification Course is taught by pioneers in the audio field, including the inventor of the THX surround sound system, and director of audio at Apple, Tomlison Holman. You will also learn from the leading educator of Audio Technia, the world's leading manufacturer of microphones and audio recording equipment. Go on set with veteran production sound mixer Sara Evans, and gain practical experience from audiophiles Tommy Mack and Robert Magness.
Your instructors include:
STEVE SAVANYU
Director of Education, Audio-Technica
Steve is an accomplished recording engineer and the Director of Education at Audio-Technica, the world's leading microphone manufacturer.
TOMLINSON HOLMAN
Academy Award Winner, Head of Audio, Apple
Tomlinson invented THX, and worked on the sound for "Return of the Jedi," "Indiana Jones and the Temple of Doom," and is currently the head of Audio at Apple.
SARA EVANS
Production Sound Mixer
"Grey's Anatomy," "Passengers," "Westworld"