This course is open for 12 weeks
18 lesson series
Certificate of completion
4 hours, 25 minutes of video
Industry-Leading Instructors
The first assistant director (or 1st AD) is a member of the assistant director department, also referred to as the production department. The assistant directors manage the day-to-day operations of the set, ensuring each department, crew person, and actor are where they need to be for filming to continue.
If the producers are tasked with getting all the people, equipment, and resources to the set, it's the assistant directors who manage them on set, always ensuring each production day wraps on time and within budget. From planning the shooting schedule to coordinating with each department, the assistant directors are a vital team to efficiency on a movie set.
While this course covers the duties and responsibilities of the assistant directors, it starts with the role of a production assistant, an entry-level position that will give you access to nearly every department on a film set. It's the gateway into a film industry career and a notable rite of passage that almost everyone has taken. This course will teach you how to become a production assistant, and most importantly, how to succeed as one.

In this self-guided online course, you will learn the duties and responsibilities of the assistant director department, including:
The roles of each member of the assistant director department
How to properly break down a script
How to develop a shooting schedule
How factors such as turnaround time, pushed calls, meal breaks, and union guidelines affect the schedule
How to effectively manage the set
How to interface with each department on set
How to complete on-set paperwork and reports
How a scene is shot - from the initial blocking to the tie the camera rolls
How to direct extras
The role and expectations of a production assistant
How to break in as a production assistant
This course is taught by the assistant director team from Titanic, Avatar, Real Steel, Night at the Museum, Stranger Things, Logan, and dozens of blockbuster Hollywood movies ad TV shows. You will learn from the very professionals who may hire you in the future, making their insights valuable and relevant.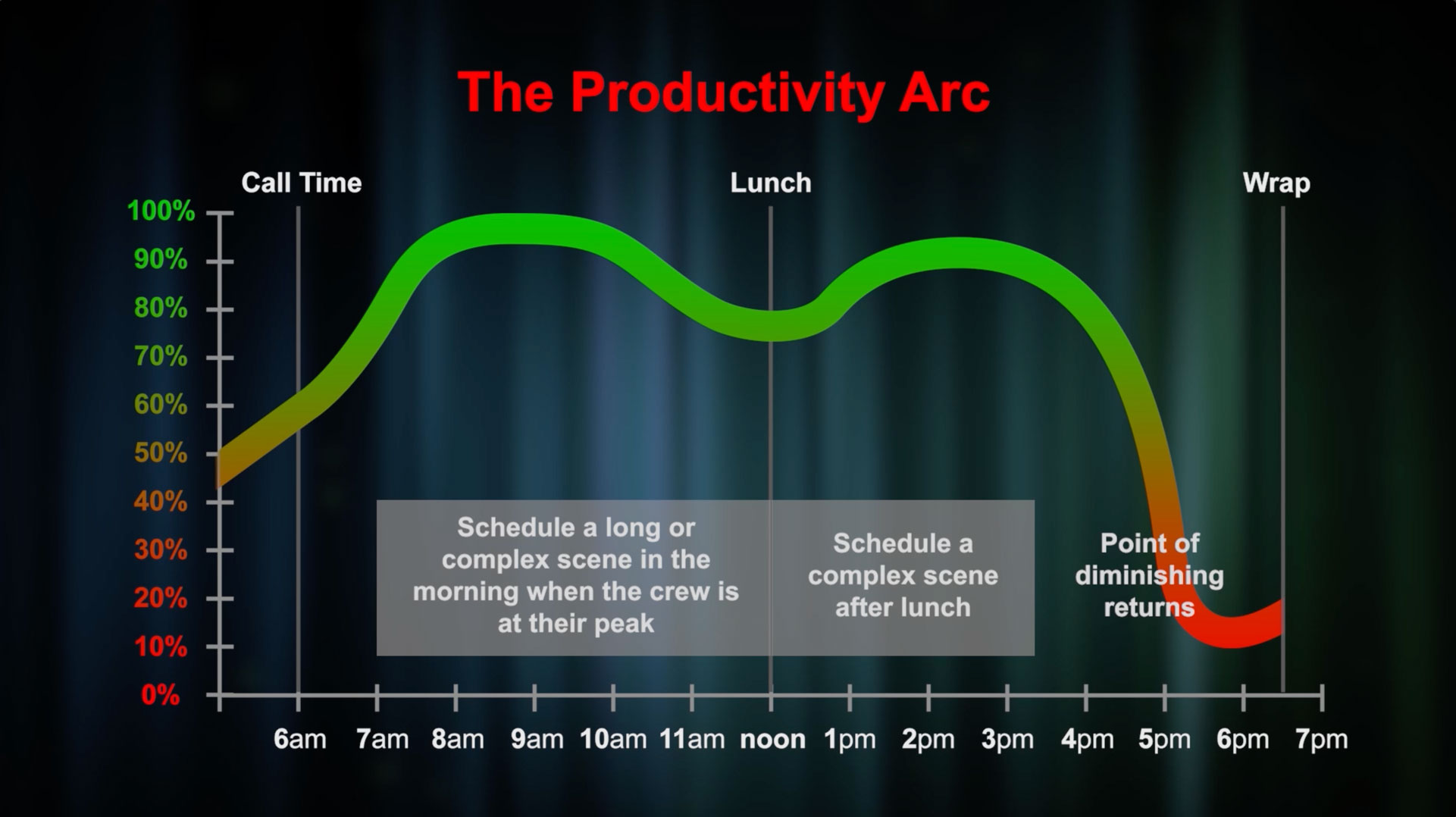 Your instructors include:
Josh McLaglen
Producer, 1st Assistant Director
Josh is the producer of "Avatar," the X-Men movies, "Logan," "Real Steel," and, as James Cameron's 1st AD, ran the sets of "Titanic," "Avatar," and dozens of other Hollywood blockbusters.
Jody Brockway
Emmy-Nominated VP of Production, NBC
Jody managed NBC Studio's made-for television movie department, with credits including "Christmas Cupid," "Snowglobe," "Identity Theft," "Maiden Voyage," "Rush of Fear," "Cruel Justice," and "The Ron Clark Story"
Eve Light Honthaner
Production Coordinator
Eve's credits include "Titanic," "Tropic Thunder," "Joy Ride," "Just Married," "In Dreams," and "The Game"
Maria Battle-Campbell
Second Unit Director/Assistant Director
Maria's credits include "Avatar 1, 2 & 3," "The Island," "Stranger Things," "Serenity," "Real Steel," "X-Men: First Class," "Transparent"
Mike Musteric
Second Unit Director, 2nd Assistant Director
Mike's credits include, "Logan," "Avatar," "Enemy of the State," "X-Men: First Class," "Stranger Things," "Real Steel," and "Lost"
Johanna Jensen
1st Assistant Director
"Law & Order," "Adventures of Brisco County Jr.," "Northern Exposure"
Stephen Marinaccio
Line Producer
Stephen worked with James Cameron on "Aliens of the Deep," and numerous features, including "Marco Polo," "The Darkest Hour," and "13 Hours"